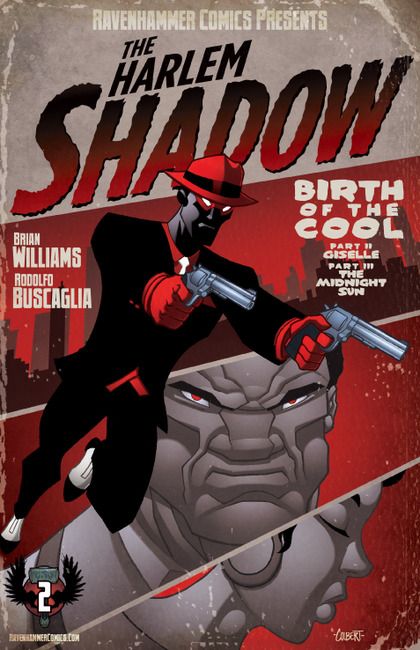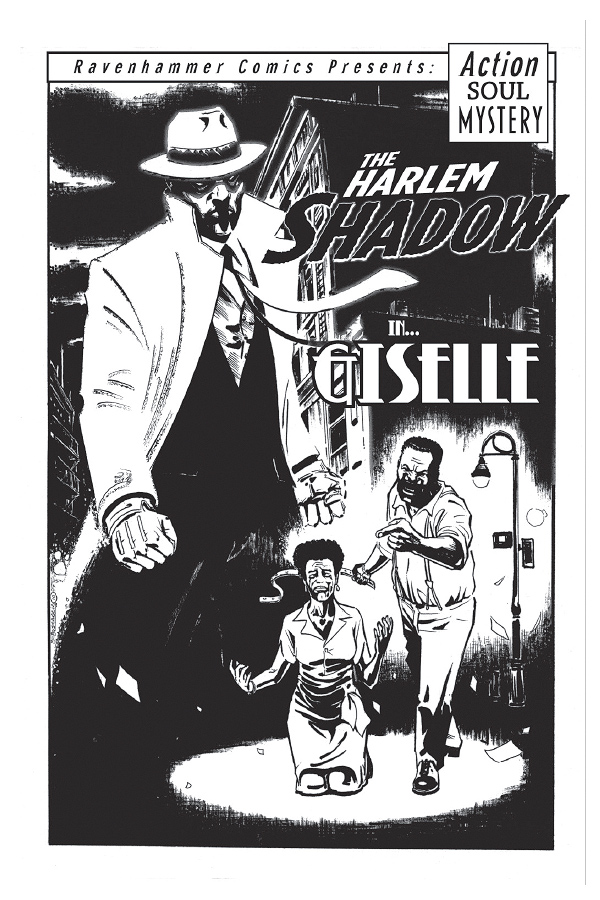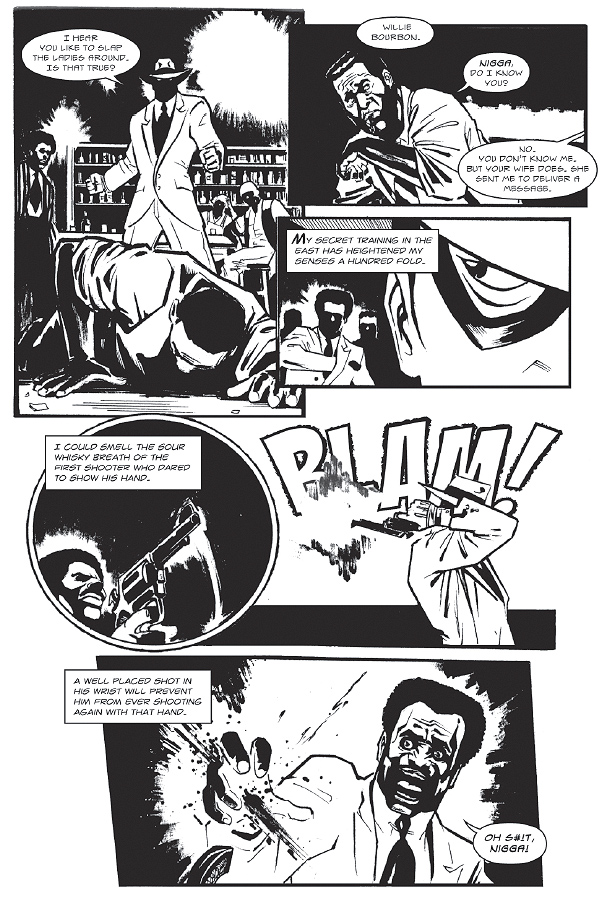 HARLEM'S CROWN PRINCE OF DARKNESS RETURNS!
THE HARLEM SHADOW returns in his second issue with a pair of stories that further define his LEGENDARY RUN as this country's FIRST BLACK SUPERHERO!!! "GISELLE" tells the story of an abusive husband and his unfortunate encounter with THE HARLEM SHADOW. "THE MIDNIGHT SUN" reunites us with NIGEL WHITE, the ace news reporter who was rescued by THE HARLEM SHADOW from underworld thugs and now has made it his personal mission to chronicle the exploits of Harlem's new hero. We also meet the enigmatic owner of the MIDNIGHT SUN, Walter Rhodes, and discover his plans to exploit the appearance of a masked black man!!! It's all part of "BIRTH OF THE COOL" Part Two.
Brian Williams – Creator, Editor, Writer
Rodolfo Buscaglia – Artist
Chris Colbert – Cover Artist, Design
Derek King – Letterer, Title Design
"The Harlem Shadow not only brings to life the rich culture, art, fashion, music and creativity of the Harlem Renaissance through the first black superhero of the era – but it also exposes the same grittiness and glamour that heavily influences the modern-day hip-hop community."
Just RELEASED
The Harlem Shadow issue 3 is out and available in our shop as a digital download. Two incredible tales in one book!